Infinix mobility introduced flash charging features also known as fast charging back in 2014.Since, then almost all it's smartphones support fast charging.However some phones like the
infinix Hot Note,Hot Note Pro,Infinix Note 2, Infinix Note 4, Note 5, Note 3, Zero 4
and
Zero 5
have been known to have frequent charging problems.
How Flash Charging Works.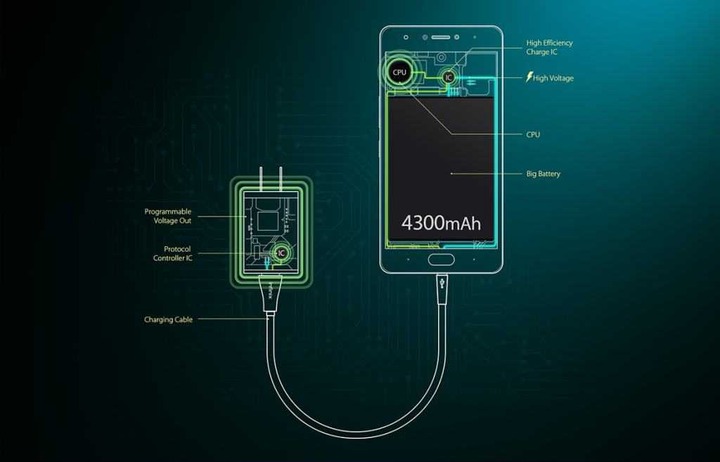 The fast charging technology is a way that the phone manufacturer tweaks their chargers in order for them to deliver more power to the phone's battery. This means that you'll have to use a special charger with a higher current output for the fast charging feature to work.
Chargers that are labeled
5V – 1A
are usually normal chargers that don't support fast charging. The 5V-2A charger won't support fast charging too. The charger below is one of the slow chargers that won't support fast charging.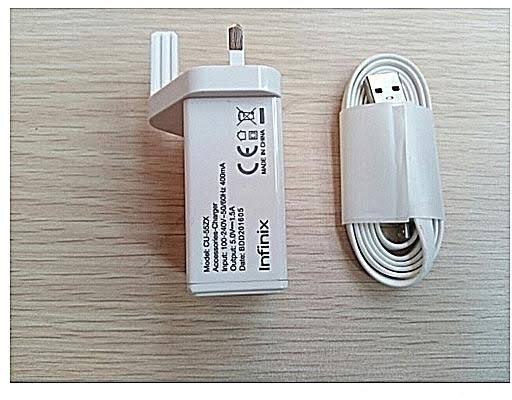 What you should go for is a charger labeled
9V – 2A
or
12V – 2A
. These chargers have enough output current to support fast charging. Check the label in the charger below.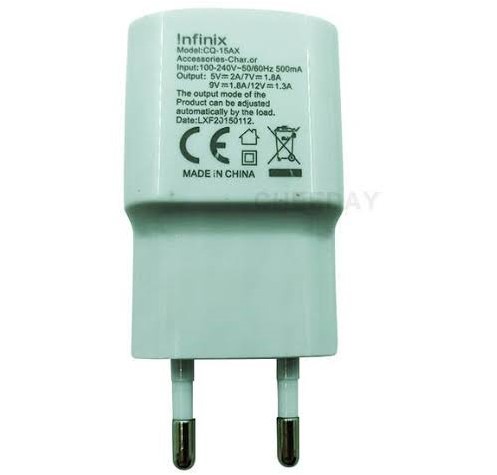 1.The first step is to check the output current of your charger like i discussed above. The charger might be providing lo w current.
2.Change the USB cable with a working USB that supports fast charging. You can borrow the USB cable from another Infinix user whose phone supports fast charging.
3.If this still doesn't work, try using a working fast charger to see if the problem is the phone or the charger.If the phone still doesn't charge, this means that the problem is in phones charging system.
4.The final step is to take the phone to a qualified technician. However i would advice you to take the phone to a Carlcare shop as the repair may be covered by your phone's warranty.
NOTE:If you've rooted your device, you might want to un-root it before taking it to Carlcare. Rooting makes your warranty void.
How To Avoid Flash Charging Problems
1.Don't charge your phone with just any charger you find laying around. The charger might damage your phones charging system and you won't realize it until after a while.
2.Don't share your fast charger with a device that doesn't support fast charging.It is safe to do it bu some users complained that the fast charging problems started after sharing it with another phone that doesn't support fast charging.
3.We all know that Infinix fast chargers don't last that long before they burn out or start having problems. If you're unlucky enough for your's to burn, just purchase the charger in an Infinix shop or your phones brand shop. The chargers might be a little expensive but they might save you more problems.
I know a lot of people still have the flash charging problems.If you have the problem you can share your phone type in the comment section and hopefully a person whose encountered the same problem might help you.